Introducing AirBeam
High definition video monitoring with your iDevices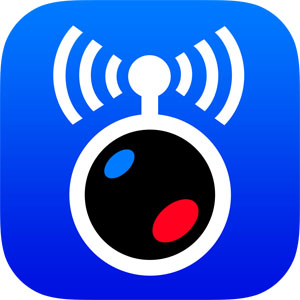 AirBeam turns your camera equipped iDevices into a flexible remote monitoring system. It streams live video and audio from the cameras and microphones of any number of iPhones, iPods or iPads. You can watch the stream on any other iDevice, Mac or a Web browser – even on multiple screens simultaneously.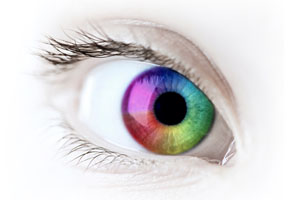 High definition, low latency
Watch video and hear audio in amazing quality. Video resolution is up to Full-HD 1920p and up to 30 frames per second. Audio streaming with in 16bit 44kHz CD quality. Latency below 200ms on good Wi-Fi connections thanks to AirBeam's low latency encoding and transmission technology.
Zero configuration
No need to manually configure addresses to connect devices. AirBeam automatically discovers each AirBeam camera on your network and you can instantly watch it. For Wi-Fi-Router supporting UPNP or Apples NAT-PMP, AirBeam even can configure port mappings automatically for remote Internet access.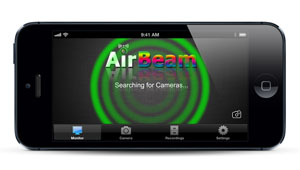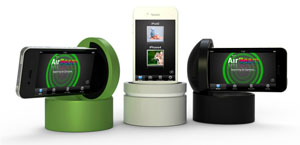 Motrr Galileo supported
Mount your camera device in a Galileo robotic motion platform to pan and tilt it remotely.
Buy Galileo at Motrr.com with Promo Code "AirBeam" and save 10%.
Multi-platform
One universal App for iPhone, iPad and iPod. Purchased once, you can install it on as many devices you want.
For Mac users we offer the free AirBeam viewer app or the paid App AirBeam Pro (with Mac camera sharing).
Or use the flexible browser interface to watch AirBeam video on any platform.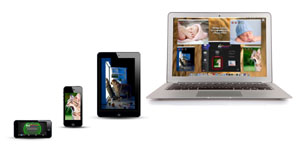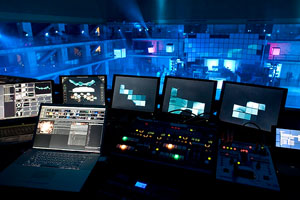 Not only VJs love this – Syphon enabled
AirBeam for Mac integrates a Syphon server to pipe AirBeam video into any 3rd party Syphon-enable Apps such as Resolume, VDMX, Modul8, CoGe, Quartz Composer or others. Use your iDevice as a wireless camera to create amazing video productions.
Motion and audio detection
Triggers recordings or alerts in case of detected events. Recordings are combined to a single compact track containing the relevant events of a day. In case of events AirBeam can also send automatic email alerts with video or photo attachments or trigger visual and acoustic alarms on remote monitor devices.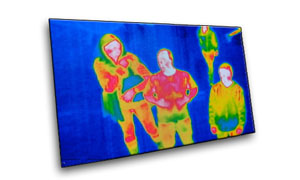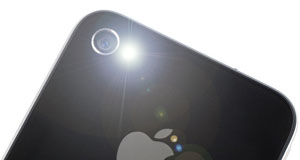 Remote torch control
The perfect solution for monitoring in low light conditions: If your camera device has a torch (iPhones and iPod 5G), you can remotely turn it on and off.